Smart Energy Efficiency for Smart City
AFRICAN SMART CITY INNOVATION CHALLENGE
In collaboration with Carrefour Cadenkoso ASCIC the challenge is organised for the 01st April 2022 at Tipasa.
Students in Algeria are invited to Submit proposals for innovative solutions for Smart Cities and to share new ideas about how we can go together into the future and shape our cities.
PS. Due to participants' demands, we are extending the last delay to apply to 20 March 2022
IEEE Algeria Smart Cities Hackathon
IEEE Algeria Smart Cities Hackathon is a space where students,
researchers, innovators, developers, designers and people interested on
making of their city a better place, can gather and together, in a
collaboratively environment, build solutions that will make our city a more
efficient and intelligent place to live.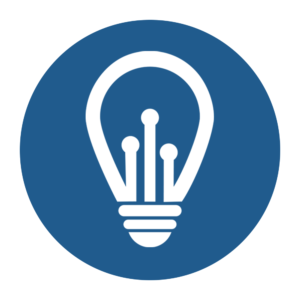 A challenge will be organized by the business school of Kolea in cooperation with the Wameedh Scientific Club of IGEE (ex. INELEC) university of Boumerdes.
Saifur RAHMAN, PhD
Joseph Loring Professor of electrical engineering
Virginia Tech Advanced Research Institute, USA
IEEE President Elected-2022, USA
Monday March 21, 2022, 15:00 UCT
The Smart City Building Blocks and Their Synergy with Smart Villages
Biography
Professor Saifur Rahman is the founding director of the Advanced Research Institute at Virginia Tech, USA where he is the Joseph R. Loring professor of electrical and computer engineering. He also directs the Center for Energy and the Global Environment. He is the 2022 IEEE President-elect, a Life Fellow of the IEEE and an IEEE Millennium Medal winner. He was the President of the IEEE Power & Energy Society in 2018 and 2019. He is the founding editor-in-chief of the IEEE Electrification Magazine and the IEEE Transactions on Sustainable Energy. He is the founder of BEM Controls, LLC, a Virginia (USA)-based software company providing building energy management solutions. He has served as the chair of the US National Science Foundation Advisory Committee for International Science and Engineering. He has published over 150 journal papers and has made over six hundred conference and invited presentations. In 2006 he served on the IEEE Board of Directors as the vice president for publications. He is a distinguished lecturer for the IEEE Power & Energy Society and has lectured on renewable energy, energy efficiency, smart grid, energy internet, blockchain, IoT sensor integration, etc. in over 30 countries. He has a PhD in electrical engineering from Virginia Tech.
Abstract
A smart city relies on widely distributed smart devices to monitor the urban environment in real-time, collects information for intelligent decision-making, and facilitates various services to improve the quality of urban living. The distributed network of intelligent sensor nodes, as well as data centers/clouds where sensor data are stored and shared, constitutes a smart city infrastructure. Participatory sensing plays an indispensable role in emerging initiatives of a smart city, which retrieves sensor data from groups of people or communities. The proliferation of personal mobile devices and development of online social networks make participatory sensing viable at a large scale but introduce many open problems at the same time. Smart cities address urban challenges such as pollution, energy efficiency, security, parking, traffic, transportation, and others by utilizing advanced technologies in data gathering and communications interconnectivity via the Internet. It provides real time and remote monitoring for different aspects of data management in areas such as transportation, communication, video surveillance, and sensors distributed throughout the city. Simultaneously, the Smart City building blocks like education, telemedicine, health care, IT applications, pollution management, etc. can be deployed in Smart Village initiatives to have a greater impact on the rural population throughout the world.  This will support the world's energy-impoverished communities by providing a comprehensive solution combining renewable energy, community-based education, and entrepreneurial opportunities through reliable electricity and internet connectivity.
Professor Isam SHAHROUR
Lille University, France
Isam.shahrour@univ-lille.fr
Monday March 21, 2022, 12:00 UCT
How could we enhance citizen's involvement in building smart cities?
Biography
Isam SHAHROUR is a distinguished professor at Lille University and member of the French Water Academy. He graduated from the National School of Bridges and Roads (Ecole Nationale des Ponts et Chaussées – Paris).
Professor I. Shahrour is strongly involved in research, higher education and partnership with the socio-economic sector. He acted as the vice president "Research" of Lille1 University (2007 – 2012) and as the director of the "Civil and Geo-Environment Engineering Laboratory" (2010 – 2019). He developed strong international cooperation, in particular with China, United Sates, North Africa and the Middle East.
In the last 10 years, he focused his activity on the application of the smart city concept on the development of the smart and resilient cities with the implementation of large-scale demonstrators of the smart urban infrastructures (water, energy,..) and buildings.
Currently, he is responsible of the international master's degree "Urban Engineering and Habitat" and the professional "Mastere" degree "CreaCity: Smart technology for sustainable cities".
His research activity resulted in around 170 refereed journal papers and the supervision of around 100 PhD dissertations. He gave more than 30 lectures on topics related to sustainable cities, smart cities, and resilient Cities, including two TEDx talks.
Abstract
Smart city projects should combine both digital technology and citizens involvement. The former is crucial for building a digital environment that helps collect data from things, people and open data, and operate advanced data analysis to transform collected data into actions that improve the quality of life and security in cities.
Citizens' involvement is also crucial issue in the success of any smart city project. Since they are the main target of the smart city projects, they should be involved in all the stages of the smart city: setting up the objectives, priorities and agenda, participating in the design of the smart city projects, be active in the operating phase through data transmission, use of smart city services and the evaluation of these services.
However, today, cities face big challenges to involve citizens in smart city project because of different factors, such as (i) lack of public knowledge about the smart city and associated services, (ii) deficiency in citizens' participation practices, (iii) weak building capacity in this area in the public sector, (iv) citizens' distrust in digital technology, especially for the protection of privacy, (v) lack of experience in citizens' participation in smart city.
This paper will discuss on the enhancement of citizens participation though a strategy combining education, participatory budget, transparency, effective communication tools, mutual-trust…
Panel 1 : Moderated by Dr. Dalila CHERIFI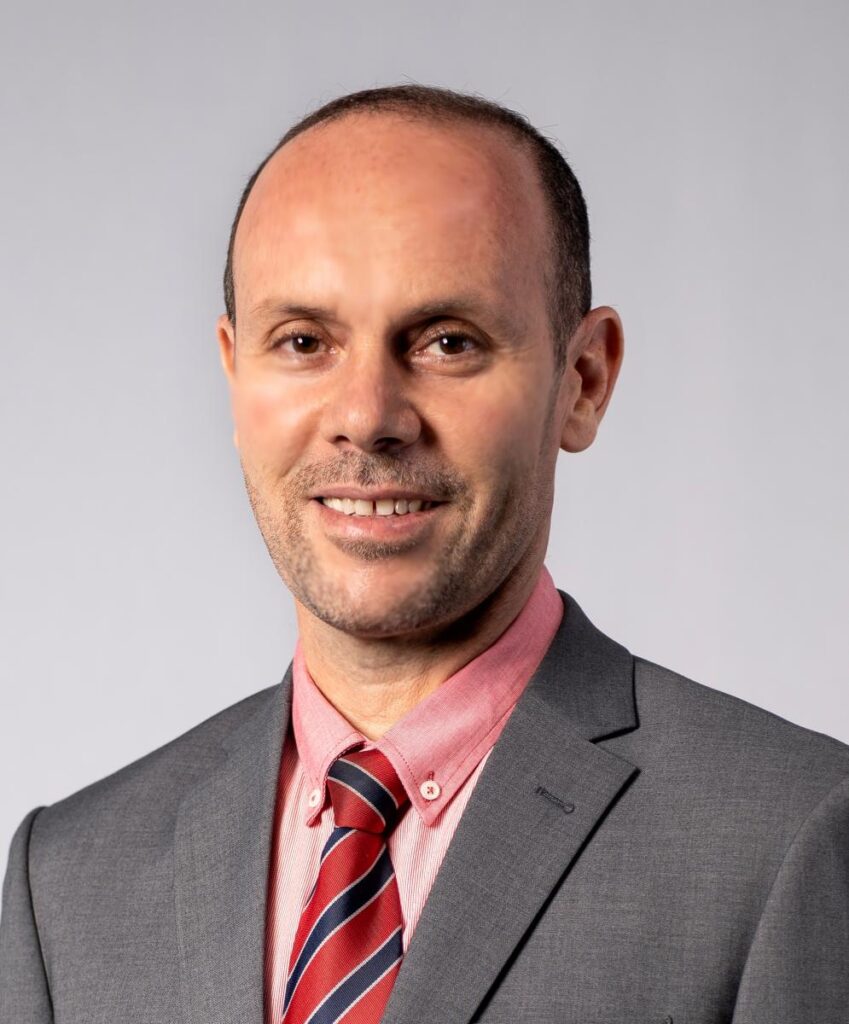 Professor Saad MEKHILEF
University MALAYA, Malaysia
Energy Storage for Smart Cities
Monday March 22, 2022
Energy Storage for Smart Cities
Biography
Prof. Dr. Saad Mekhilef is an IEEE and IET Fellow. He is the associate editor of IEEE Transaction on Power Electronics, IET Power Electronics and Journal of Power Electronics. He is a Distinguished Professor at the School of Science, Computing and Engineering Technologies, Swinburne University of Technology, Australia, and an Honorary Professor at the Department of Electrical Engineering, University of Malaya. He authored and co-authored more than 500 publications in academic journals and proceedings and five books with more than 33,000 citations. He is frequently invited to give keynote lectures at international conferences. Prof. Saad is listed by Thomson Reuters (Clarivate Analytics) as one of the Highly Cited (Hi Ci) engineering researchers in the world and included in Thomson Reuters' The World's Most Influential Scientific Minds: 2018-2021. He is actively involved in industrial consultancy for major corporations in power electronics projects. His research interests include power conversion techniques, control of power converters, renewable energy, and energy efficiency.
Abstract

Energy storage is an attractive tool to support grid electrical supply, transmission and distribution systems. There are different methods for storing energy that has been developed so that the grid can meet everyday energy needs. These are: electrical, mechanical, electrochemical, thermal, and chemical. Storage technologies are rapidly and continuously evolving. For example, with technical advances and a fall in prices, wind and solar coupled with storage are becoming cost-competitive with fossil fuel power plants. This trend will rise in the future, as renewables and storage both become more affordable in cost. In this lecture, we will discuss the background of power conversion & energy storage, energy storage (ES) devices, and applications of ES in smart cities.
Dr. Hady Habib FAYEK
Heliopolis University, Cairo, Egypt
Monday March 22, 2022
Efficient operation of grids and microgrids with 100% Renewables
Biography
Hady Habib Fayek received his Ph.D. degree in 2019 at the age of 29 years old, in Electrical Power Engineering, from Helwan University, Egypt including associated research with Texas A&M University, USA. He got his B.Sc. degree in 2011, and M.Sc. degree in 2014 from Helwan University.  He is currently working as a lecturer in the Energy Engineering Program, Faculty of Engineering, Heliopolis University. He is the chairman of IEEE Industrial Electronics Egypt Chapter; he was the main organizer of many international conferences about smart cities and sustainable electrical engineering. He published more than 30 research papers about recent advances in the electrical power and energy sector in many international conferences and journals. Hady is a guest editor and reviewer in many IEEE, Tech-science, MDPI, Elsevier and IET transactions, journals and conferences. He is also a keynote speaker in many conferences and webinars.
Abstract
With the increase of penetration level of renewable energies in power grids and microgrids, several issues were raised in terms of the energy system stability. Two main issues are on top of the reasons for blackouts which voltage and frequency instability. To solve the instability problems, many controllers and optimization techniques are offered. In this presentation, several modern frequency controllers of different 100% renewable energy microgrids will be presented. Also, optimal design of voltage controllers in a power grid with 100% renewables will be presented. At the end, to maximize the penetration level of renewable energy through different optimization techniques in the Egyptian grid will be presented.
PANEL 2 : MODERATED BY pR. Youcef soufi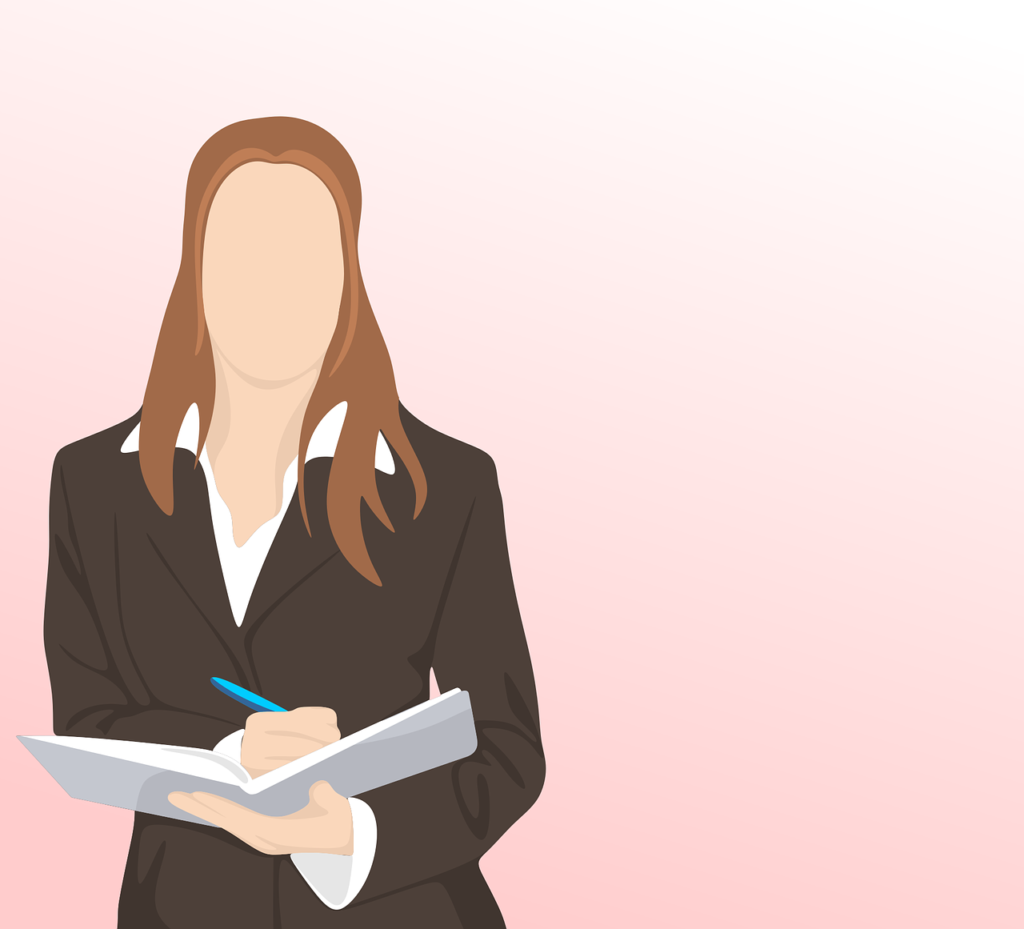 Dr. Ouahiba TIZOUIAR
Assistant Professor : Architecture and Environement Laboratory (LAE), Polytechnique school of Architecture and Urbanisme (EPAU), Algiers Algeria
o.tiziouar@epau-alger.edu.dz otizouiar@yahoo.com
Monday March 22, 2022
Prospects for a better livability in Tipaza Smart City
Current changes in climat variables, coupled with infectious diseases and viruses, with all the resulting consequences, are altering the built environment, and forcing the world to rethink buildings and urban areas as well as to take advantage of innovative sustainable solutions. In this sense, we have helped to highlight the importance of the role of built environment in supporting public health measures, thus creating a positive force for the development of healthy cities.
Tipaza is the city on which we worked, it is located 60 km west of Algiers, with agricultural and tourist vocation, having several archaeological sites dating from the Roman period and classified as World Heritage of Humanity by ( UNESCO). As academics, we have contributed and worked on the ongoing "Tipasa smart city" project, with a specific focus on smart buildings and green districts integrate into this future smart city. The work consisted first of a bibliographical research on the themes related to the smart city and its resilience, then collection of data on the potentialities and domains on which it is necessary to focus to be a smart city, questionnaires, and finally an application and contextualization on the city of Tipaza.
To face limits of the buildings efficiency, respond to the conditions of comfort and the different dimensions deficiencies of built environment, both indoors and outdoors in this city. We have found that we must act on: Walkability and design of post-covid public spaces; smart lighting, integration of intelligent photovoltaic facades, double skin, ventilated facades and insulation with materials biobased for the smart energy renovation of built environment; integration of vegetation and the issue of air quality; The smart home automation and the reinvention of the new home, smart schools and also the use of CIM.
We have therefore proposed solutions and actions relating to these subjects, ranging from proposed modifications to the spaces organization, construction materials and the settings arrangement of public spaces, with the aim of increasing resilience, improve air quality and reduce energy needs, for a sustainable and comfortable built urban environment.
PANEL 3 : MODERATED BY Pr. Aicha BOUSSOUALEM
Francesco LIBERATI
University of Rome "La Sapienza«, ITALIA
Monday March 22, 2022
Model Predictive Control for Real-time Traffic Optimization in Signal-controlled Intersections
Biography
Francesco Liberati is a research fellow in Automatic Control at the University of Rome "La Sapienza". He obtained his PhD degree in Systems Engineering from the same University.
In 2017 and 2018, he was a project manager at "The Innovation and Networks Executive Agency" of the European Commission, in Brussels, where he managed a portfolio of 20 large energy and smart cities research projects.
Previously, he carried out applied research in several European-funded projects, taking also project management roles as team leader and work package leader.
He is currently working mainly on cyber-physical systems, and control problems in smart grids, mainly applying optimal control and artificial intelligence techniques.
Abstract
We present a model predictive control strategy for real-time traffic optimization at signal-controlled intersections. The aim is to optimally control the traffic lights in order to control and minimize the queues' lengths, and the waiting time of the drivers at the intersections.
The proposed solution improves the driver's experience, while also reducing pollution. Simulations are discussed to validate the proposed approach.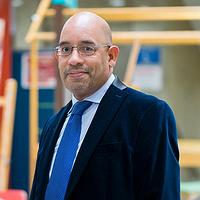 Víctor Manuel Padrón Nápoles
Universidad Europea de Madrid SPAIN
Monday March 22, 2022
Smart Cities, Smart Transport and Social Inclusion.
Biography
Dr. Víctor Manuel Padrón Nápoles obtained his Ph.D. degree in Industrial Engineering at Universidad Carlos III de Madrid (Sobresaliente cumlaude) in 2000. His early research work is related to energy optimization and motion planning of climbing robots (using heuristics on an advanced model, The Windy Rural Postman Problem), as well as assembly planning of modular houses using robotized cranes. He is an Associate Professor (Profesor Titular) of System Engineering and Automation at Universidad Europea de Madrid, where he teaches subjects related to Electronic Systems to Industrial, Aerospace, Biomedical and Telecommunication engineering students, at the graduate and postgraduate levels. He also taught at Universidad Carlos III de Madrid and at the École Centrale d'Électronique ECE (Paris). Professor Padron has made short academic stays and at the universities of Ulster, Hertfordshire and Wolverhampton, in the United Kingdom. He has been a jury of the MIT Technology Review contest, "Innovators under 35", for Spain, Colombia, Argentina, Mexico and Uruguay in 2016, as well as for Europe and Latin America in 2017 and 2018. He is the director of the "Expert Course on IoT" realized jointly by IBM and Universidad Europea de Madrid. Professor Padron has participated in numerous national and international research projects and authored more than 45 teaching and research publications.
His research experience includes topics such as Sensor Networks, Internet of Things IoT and Ambient Assisted Living related to Health and Wellbeing. He is a member of the Intelligent Systems Research Group at Universidad Europea de Madrid. He is supervising one Doctoral Thesis and has recognized a six-year research period. His current line of research is related to Social Inclusion in Smart Cities and the application of IoT and Big Data to Smart Transport.
Abstract
As the Smart City concept evolves, it necessarily incorporates more sustainability and inclusiveness features. In this context, the mobility of people is still one of the major challenges for cities. Mobility as a Service opens the possibility to greener and more efficient transport by means of the digitalization. Among the most vulnerable group of citizens are the elderly, as they demand special requirements in the design of smart mobility.
At the same time, smart cities' technologies could be used to maintain elders' quality of life by means of the concept of Interconnected Public Spaces: a mixture of physical and virtual environments, that can be used to attract elderly people for collectively sharing experiences outdoor in public spaces (parks, squares or bus stops, in any city on our planet), increasing their physical form and stimulating them mentally, socially and emotionally. This conference describes the development of an inclusive smart bus stop prototype and the use of its ICT infrastructure to build Interconnected Public Spaces.
African Smart City Innovation Challenge
In collaboration with Carrefour Cadenkoso ASCIC the challenge is organised for the 

23rd March 2022 at Tipasa.
African students in Algeria are invited to Submit proposals for innovative solutions for Smart Cities and to share new ideas about how we can go together into the future and shape the future of our cities.